The Christian's Testimony
How did I become saved?
I was spiritually dead in trespasses and sins (Ephesians 2:1) ; God promised me the gift of eternal life (Ephesians 6:23) ; I repented of my sins (Luke 13:3,5) ; I believed in my heart (Romans 10:9) ; I called upon His name (Romans 10:13) ; and, I received Him as my personal Savior (John 1:12).

Why did I get baptized?

I was baptized because I repented of my sins (Matthew 3:7-8); and, have gladly received His Word (Acts 2:41) . I understand that baptism is not a channel through which I am claiming salvation (Ephesians 2:8-9, Ephesians 5:26). Rather, it is a symbol of the gospel that Paul declares in 1 Corinthians 5:3-4. In other words, baptism is the likeness of the death, burial, and resurrection of Jesus Christ (Romans 6:5). Baptism also serves as an entry way into church membership (1 Corinthians, chapter 12:13).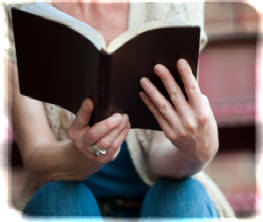 Corner Stone Baptist Church | 7995 Old Solomons Island Road, Owings, MD 20736 | 410.257.0157 | Ronald A. Titus, Pastor | 301.855.5630