Independent

Our church is not a member of any council or convention. We direct our own affairs under the authority of the New Testament scriptures -- free from outside interference. Christ is the head of the church (Eph. 5:23) and the Chief Shepherd (I Peter 5:4) . Pastor Titus is the Undershepherd or the leader of the congregation
(Heb. 13:17, Acts 20:28, Eph. 4:11) .


Fundamental
We follow the New Testament's teachings as our authority for faith, doctrine, and practice.


Baptist
We are true Baptists. We interpret the Bible in the literal sense. We have distinctive beliefs that separate us from other groups.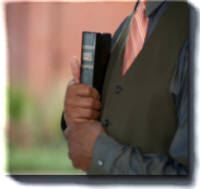 We are an Independent, Fundamental, Baptist Church. To promote our minstry, we use the services of the yellow pages and a Christian Fundamentalist publisher, The Sword of the Lord.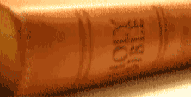 Corner Stone Baptist Church | 7995 Old Solomons Island Road, Owings, MD 20736 | 410.257.0157 | Ronald A. Titus, Pastor | 301.855.5630