Corner Stone is a family-oriented ministry. Our members are encouraged to seize opportunities to serve God. You will find our folks working in ministries such as finance, nursey, primaries, children, teens, ladies, men, visitation, discipleship, library, church facilities, benevolence, van/bus, music, missions, ushers, trustees, nursery, etc . Additionally, activities are planned throughout the year. These activities, planned with the family in mind, are Christ-centered and provide members with Christian fun and fellowship.

" But unto the place which the Lord your God shall choose out of all your tribes to put his name there, even unto his habitation shall ye seek, and thither thou shalt come." Deuteronomy 12:5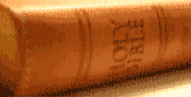 Working in the nursery presents an excellent opportunity to minister to and teach the youngest members of our church about God. We offer nursery care during all of our services. The nursery is available to all who enter with children between the ages of 0 to 3.
We all know that Satan throws things our way during the worship services. Why? He does not want us to hear and respond to the Word of God. So, he will use the cries, smiles, or gibberish of those beautiful babies to distract us from the worship services. After all, who can compete with God's beautiful little heritage (Psalm 127:3) ? They will win every time.


Corner Stone Baptist Church | 7995 Old Solomons Island Road, Owings, MD 20736 | 410.257.0157 | Ronald A. Titus, Pastor | 301.855.5630