"And how I kept back nothing that was profitable unto you, but have shewed you, and have taught you publicly, and from house to house." Acts 20:20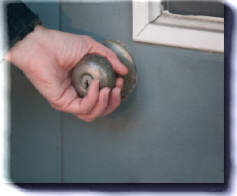 Ponder the following quote: "Your walk walks and your talk talks but your walk talks louder than your talk talks." When it comes to the Savior, we want our actions to speak louder than our words.

A strong emphasis is placed on organized door-to-door soul winning. Our 20/20 vision is taken from the apostle Paul. He was a door-to-door soul winner. You may call it evangelism or soul winning. Whatever you choose to call it -- it is our responsibility to be a witness for Christ.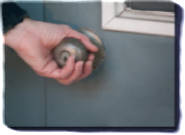 Corner Stone Baptist Church | 7995 Old Solomons Island Road, Owings, MD 20736 | 410.257.0157 | Ronald A. Titus, Pastor | 301.855.5630